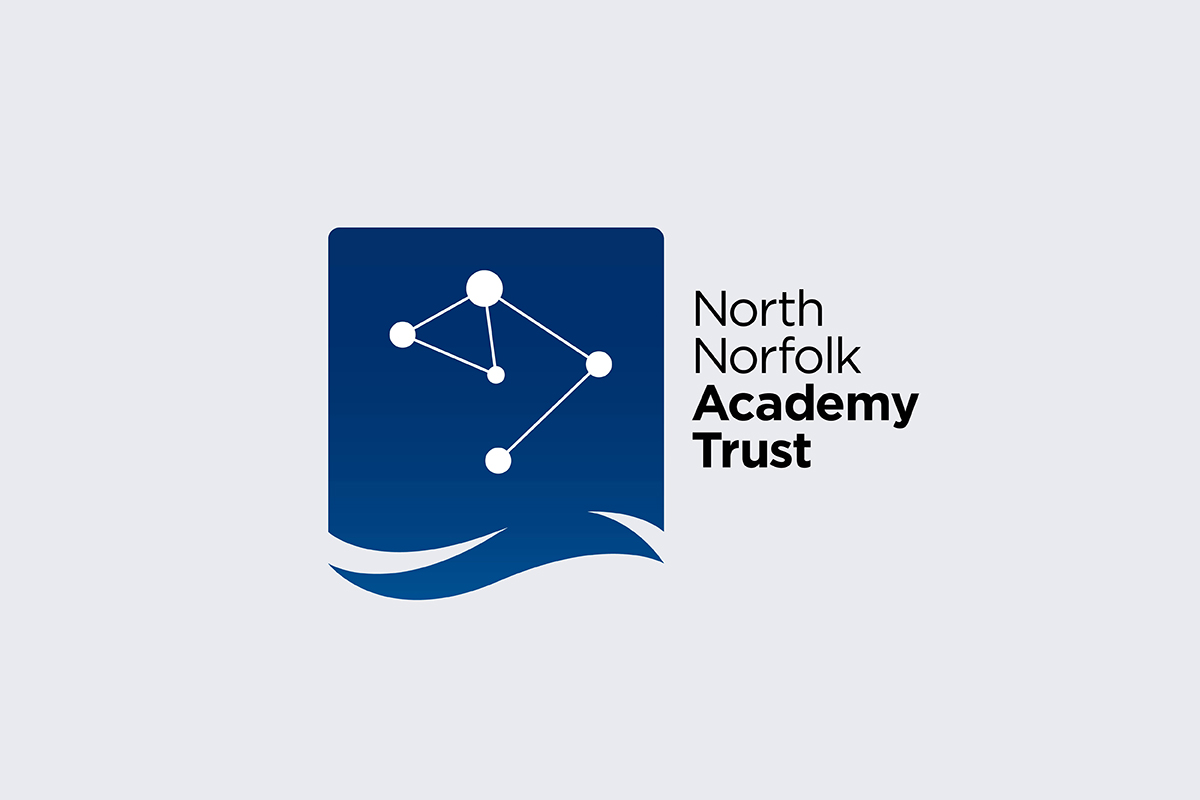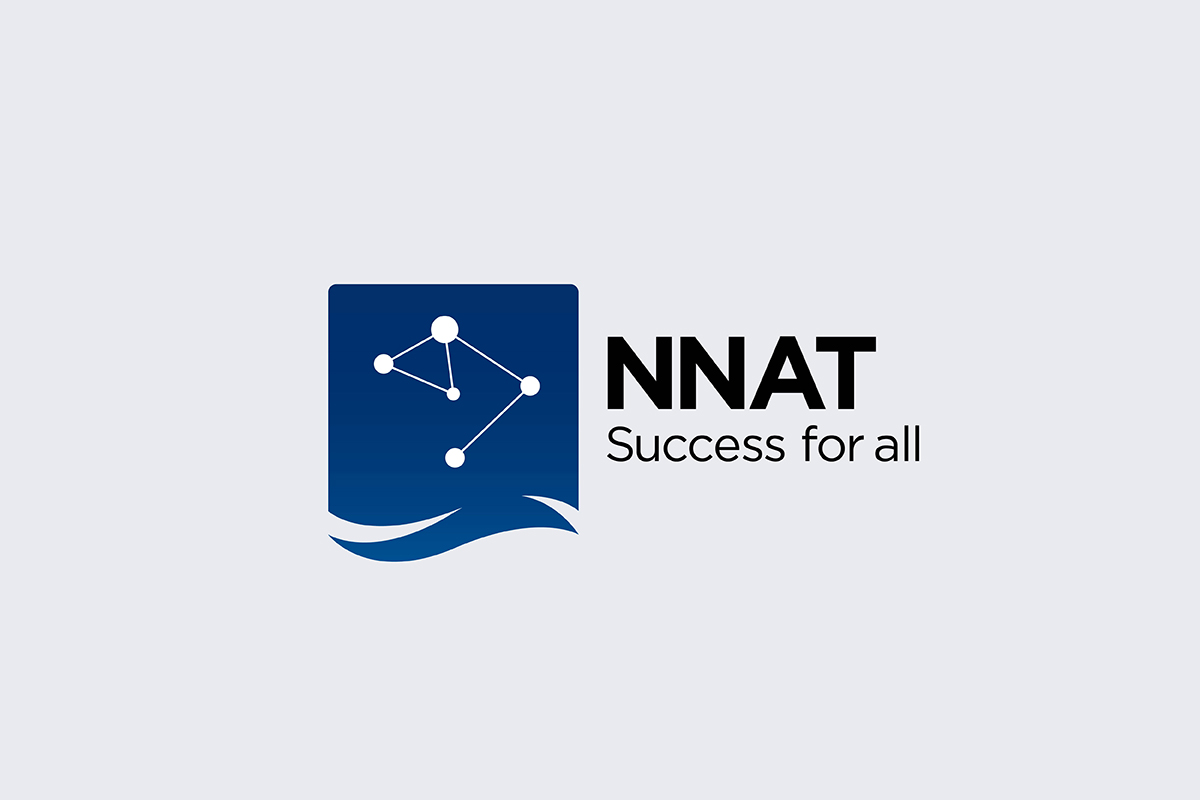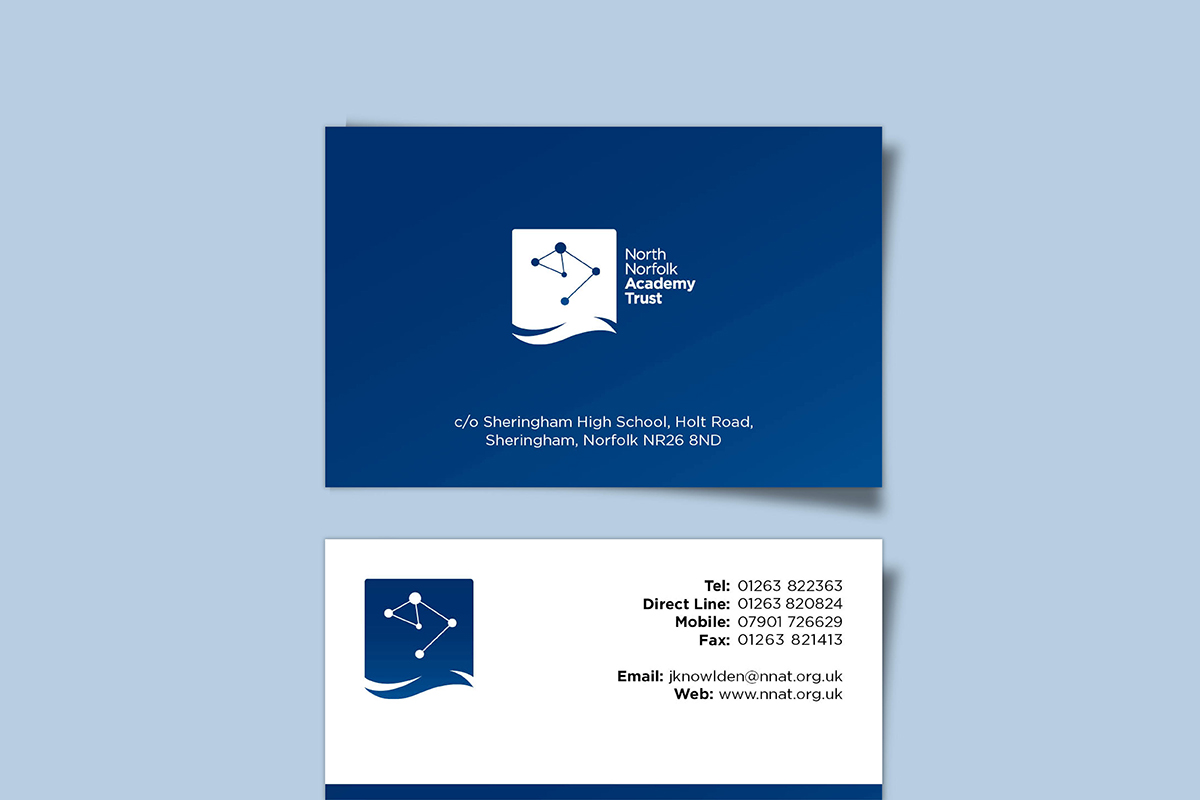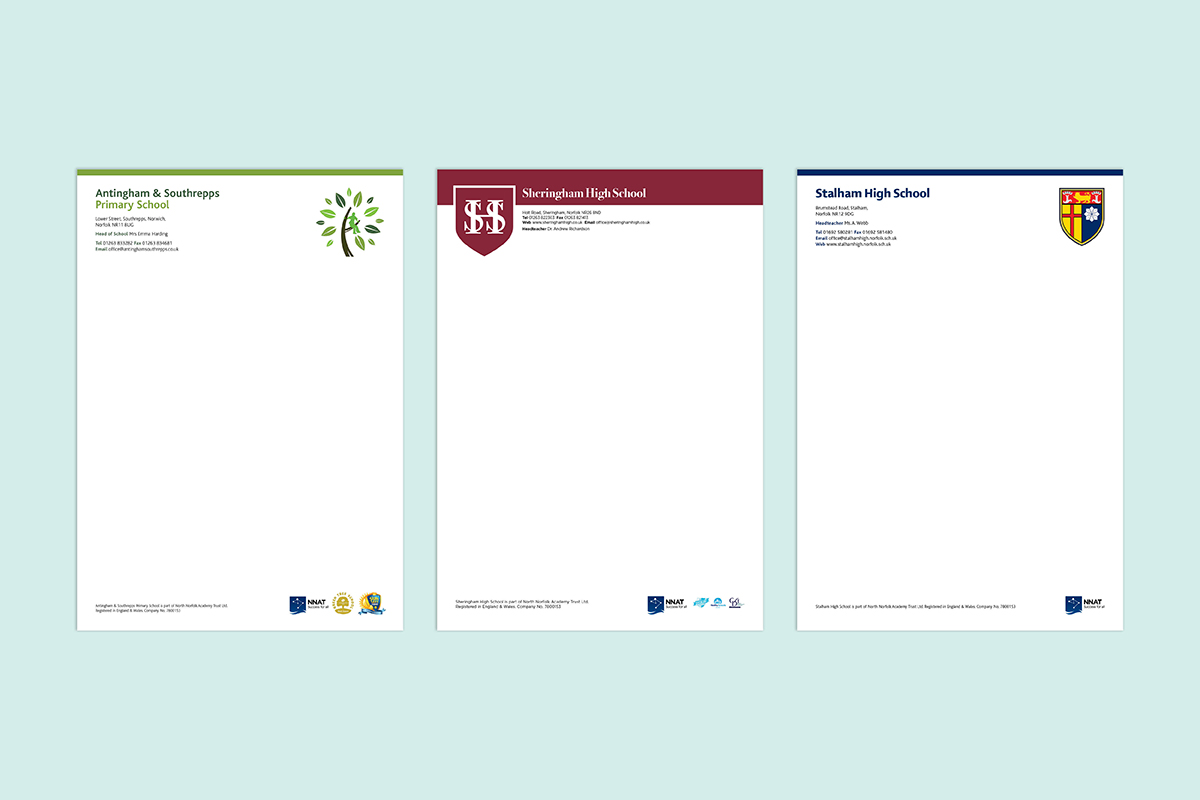 North Norfolk Academy Trust
2014
North Norfolk Academy Trust was established at Sheringham High School. They have since gone on to sponsor a further two schools: Stalham High School and Gresham Village School, with the aim of building one community that promotes excellence for all of its pupils.
The trust required a brand identity that reflected their high aspirations and their desire to connect their various educational establishments in one community. Their brand would be required not only for their internal documents, but also to support any material published by their individual schools.
Their brand was designed to reflect their status as an educational institution. The logo reflects the various schools within the trust in the form of a constellation and the wave reflects the North Norfolk coastline. A smaller 'NNAT' variant of the design was also created, so that it could be applied to material published by their schools without being too dominant.