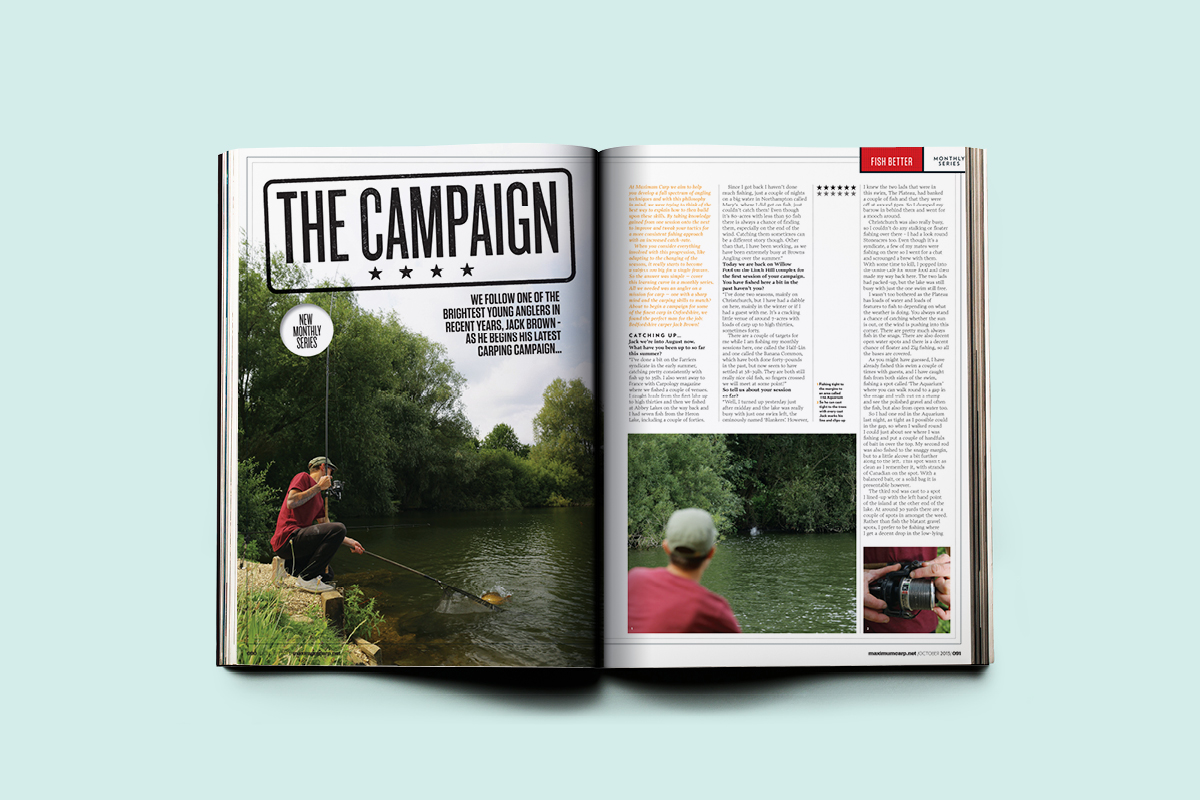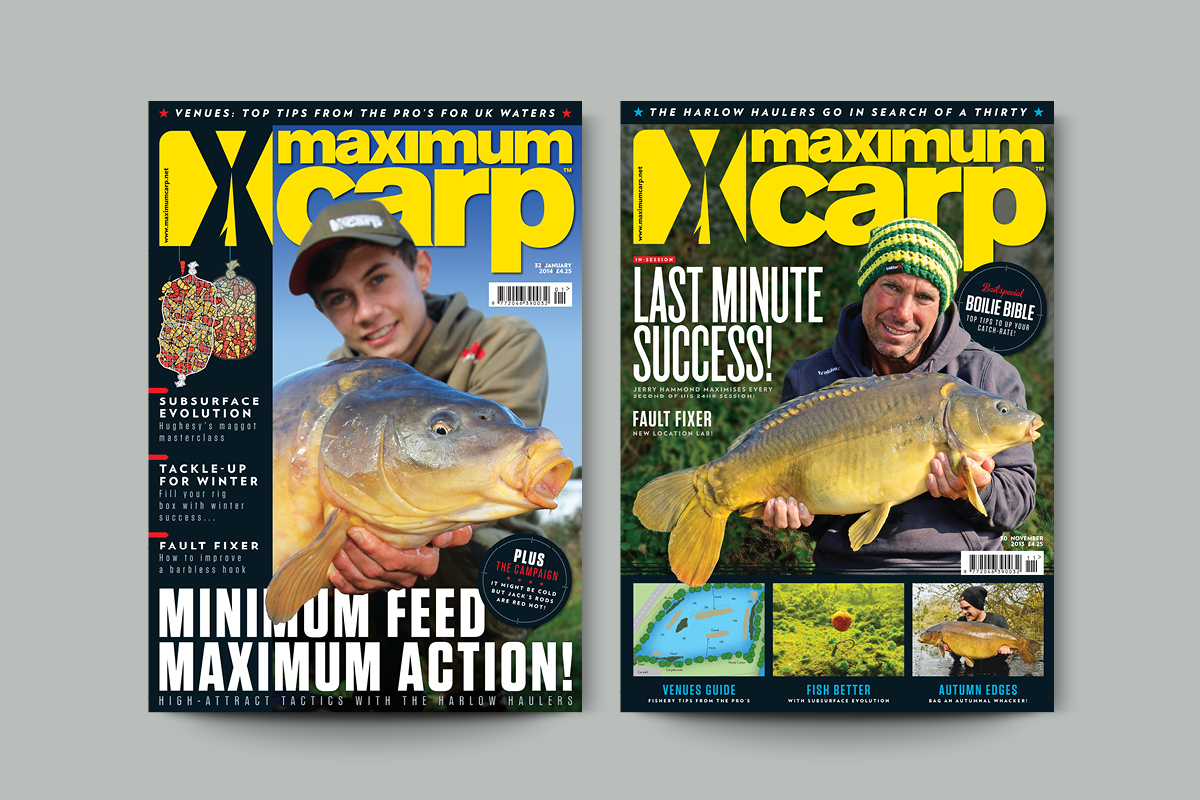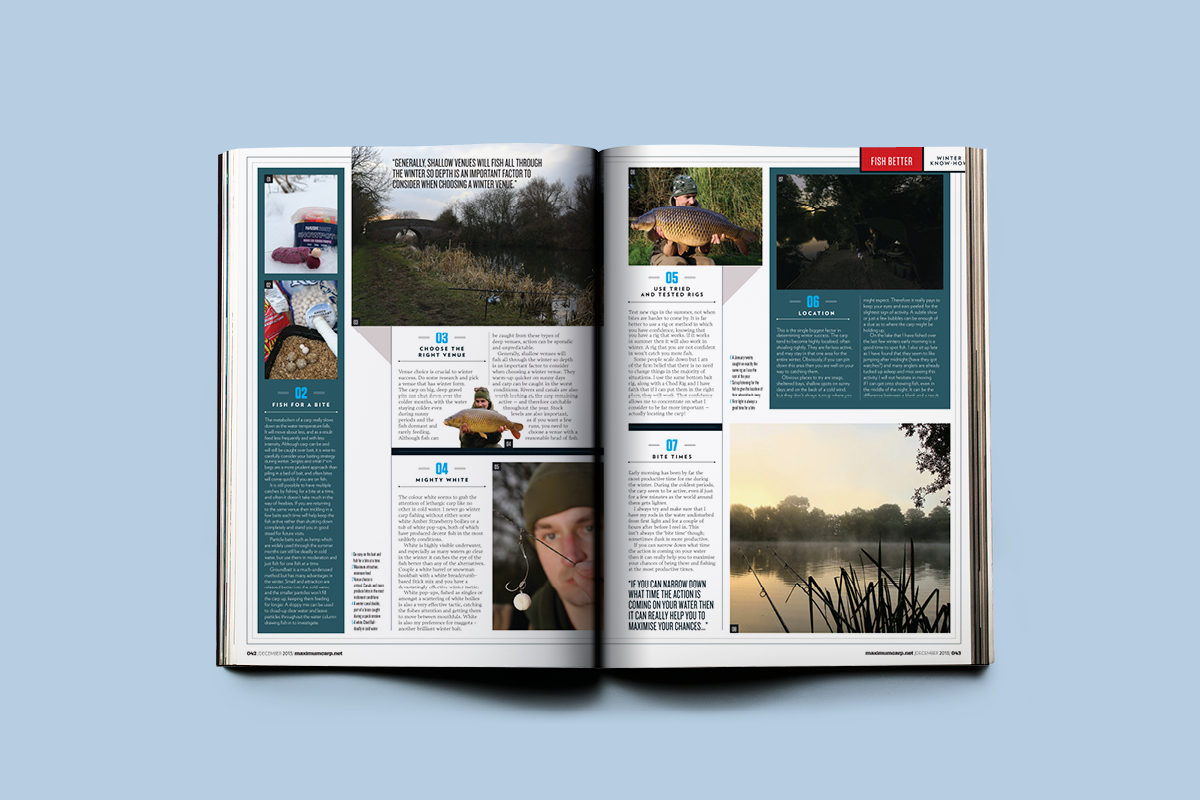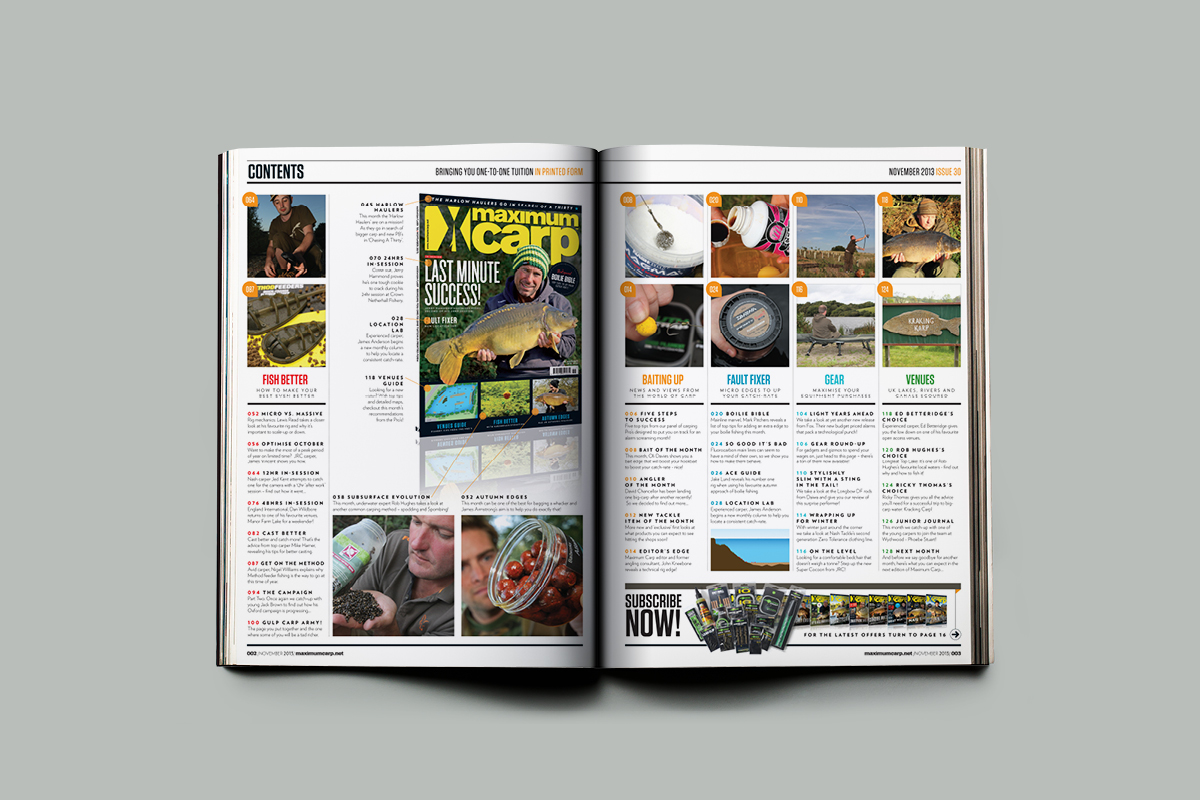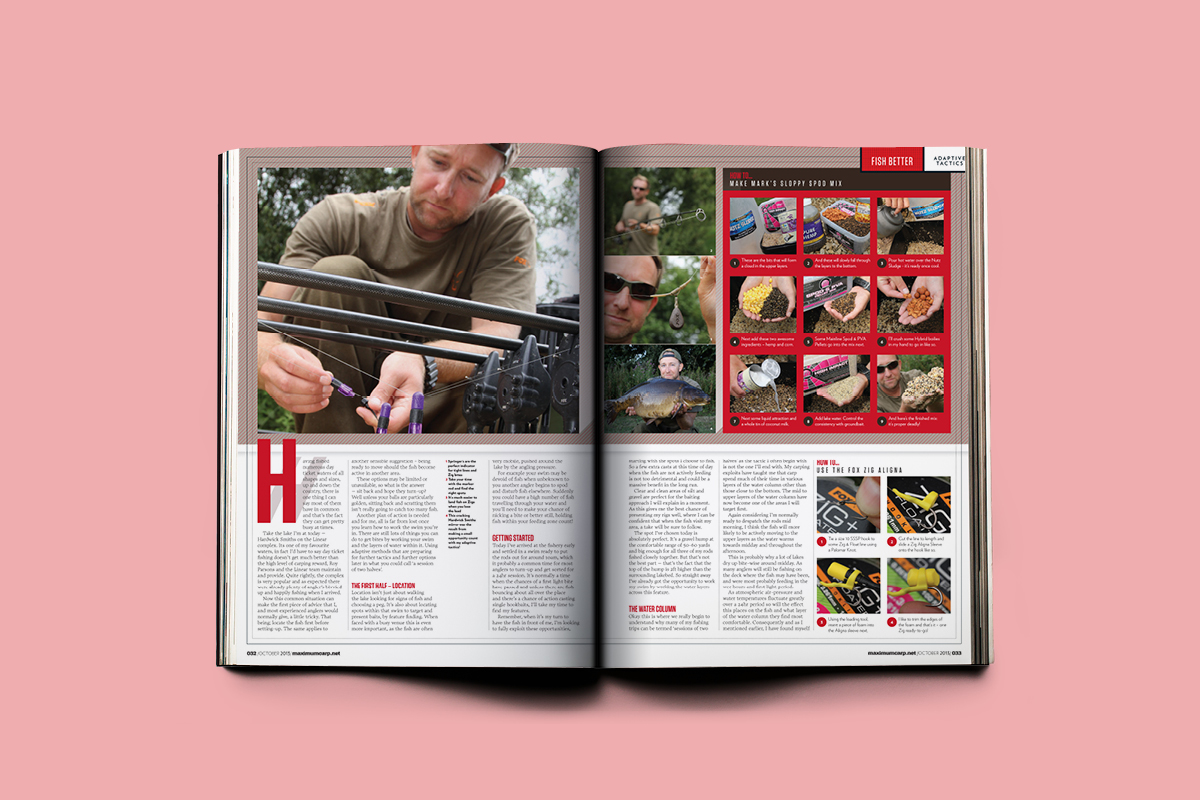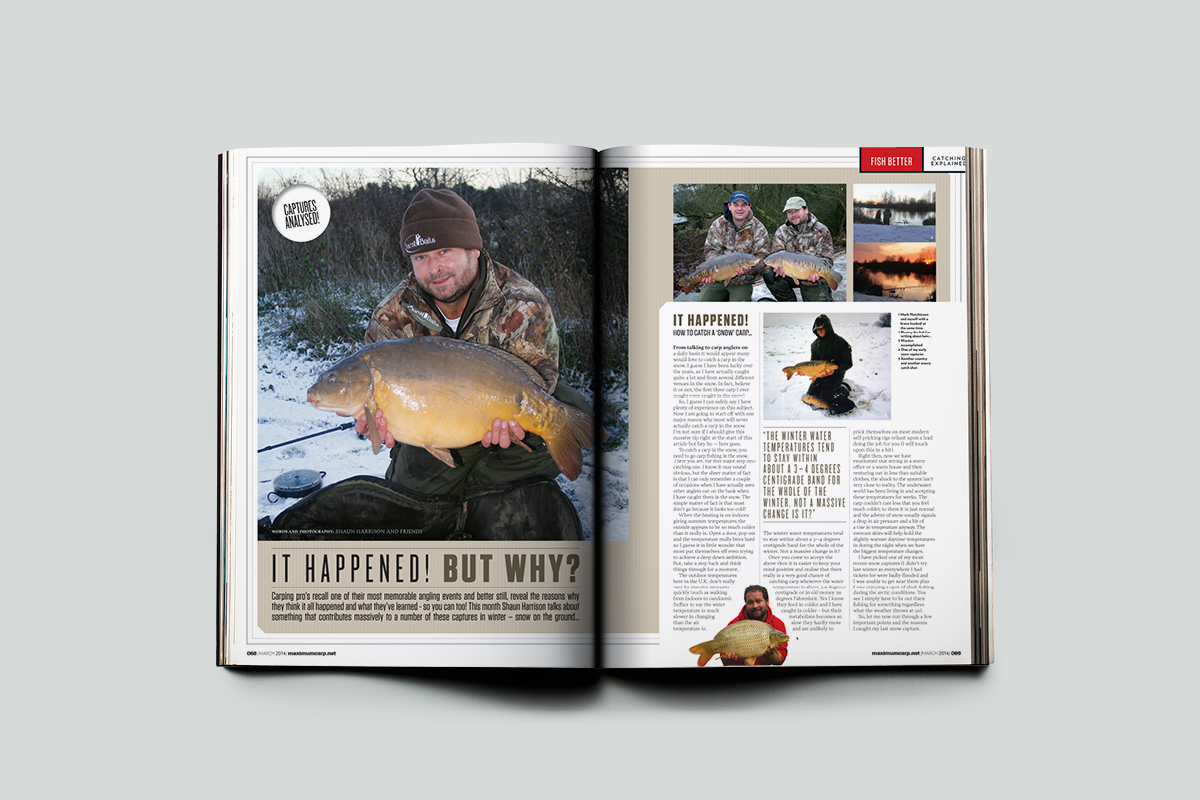 Maximum Carp
2012 - 2014
In 2012 I took the position of head designer of Maximum Carp magazine, under parent company Toffee Publications. Maximum Carp was a sister title to the company's other magazine CARPology, with an emphasis on tutorials and session reports.
Each article series would have a unique design built around a loose framework; this flexible approach allowed for more creativity while incorporating lots of colour, illustration and structural elements to the articles.
The magazine was closed in 2014 as Toffee Publications decided to focus on their main title CARPology, which I continued to support.