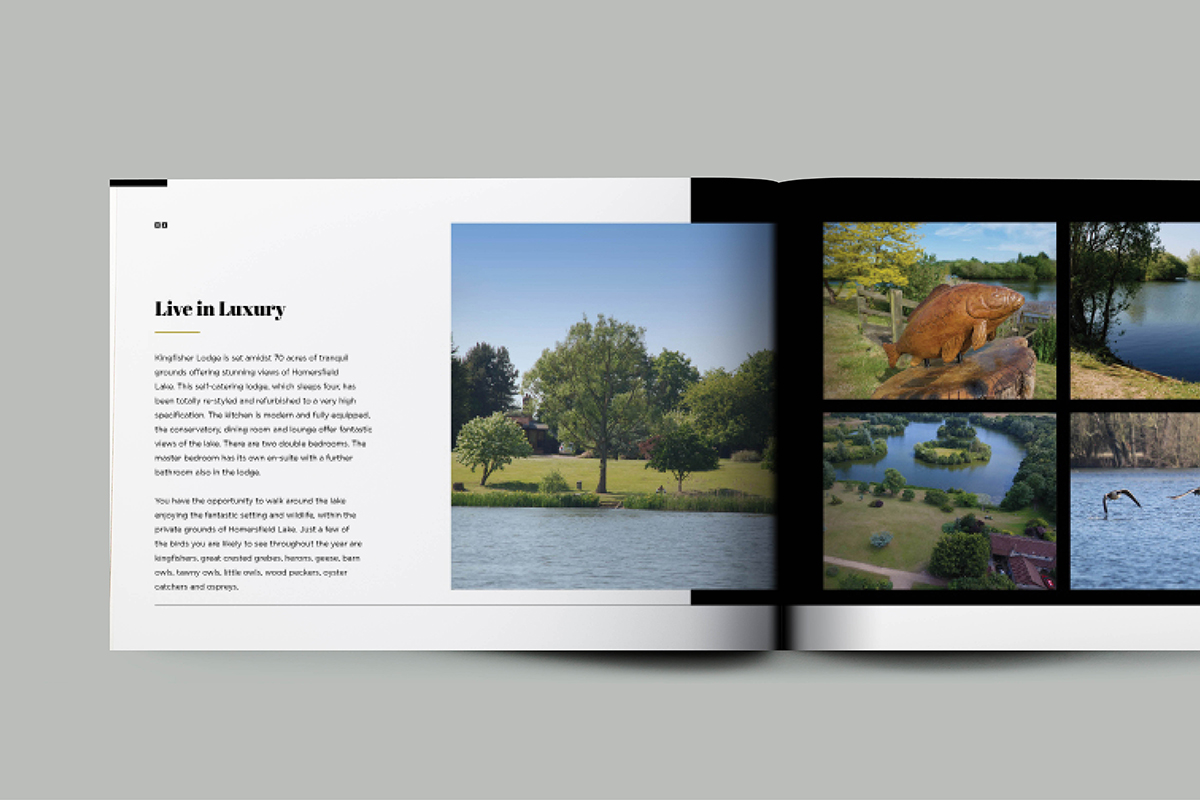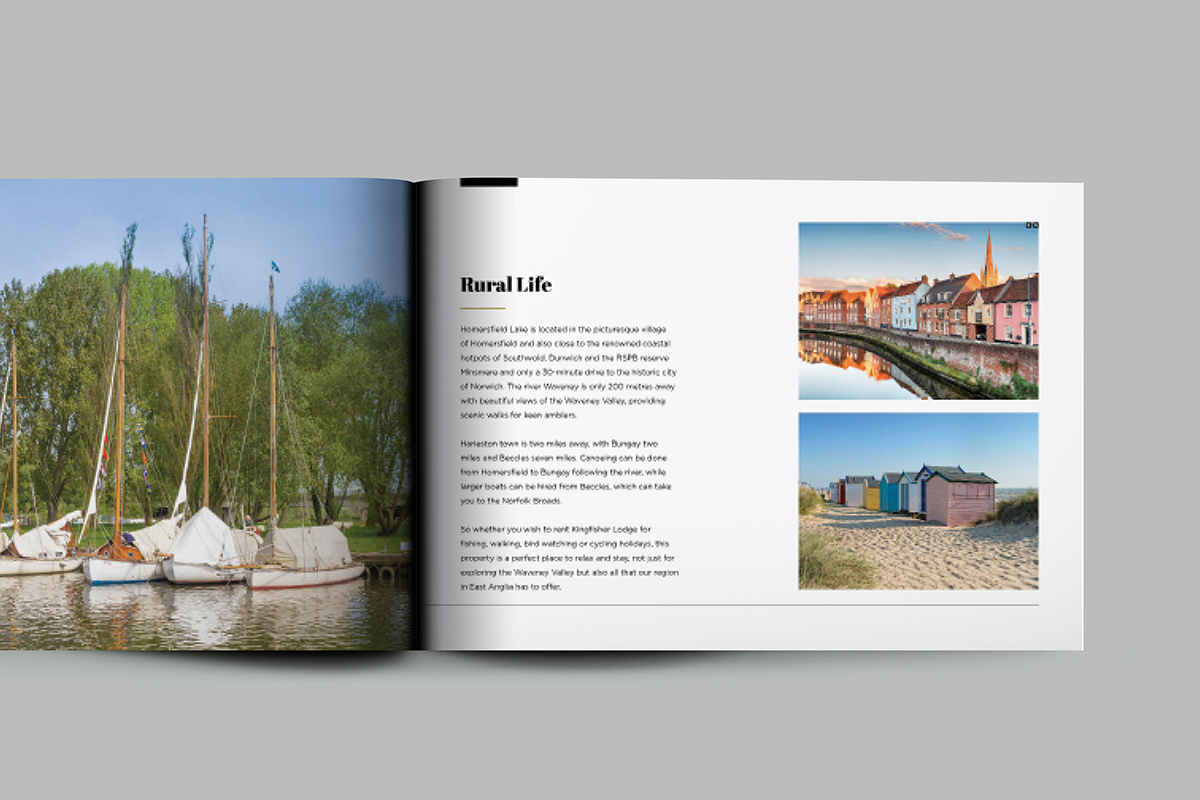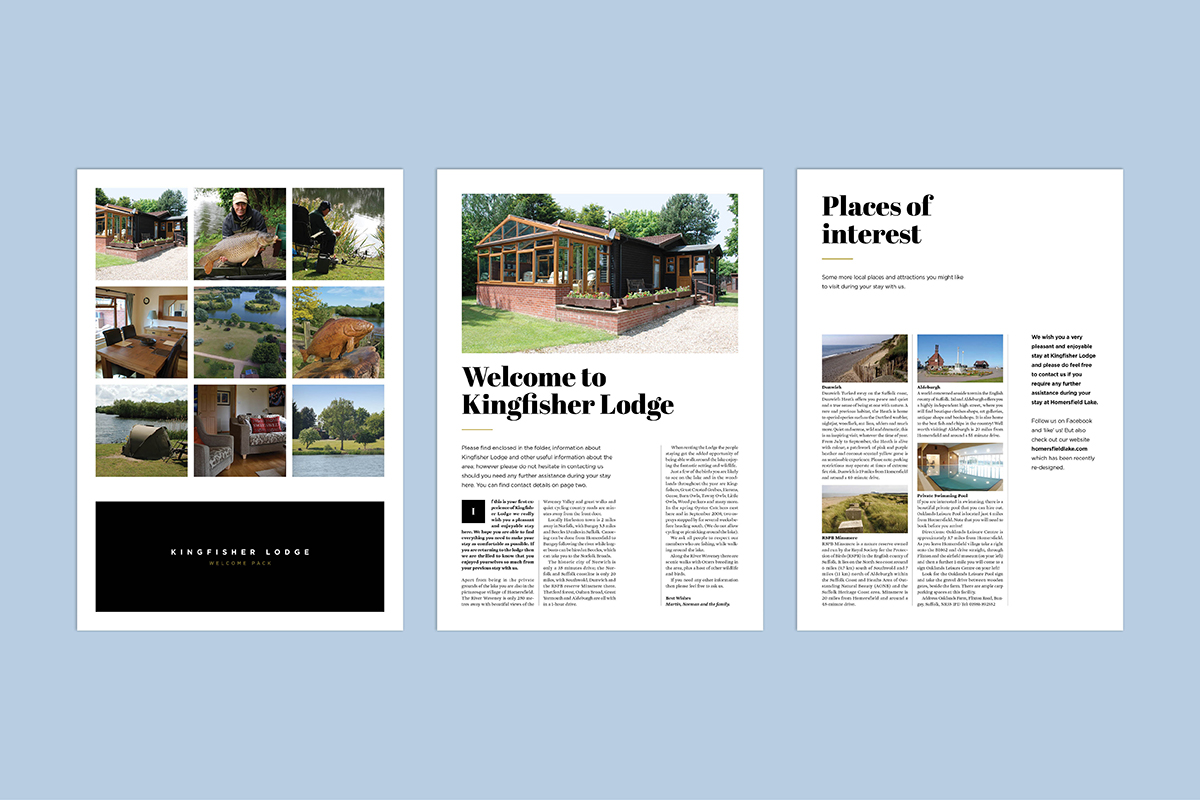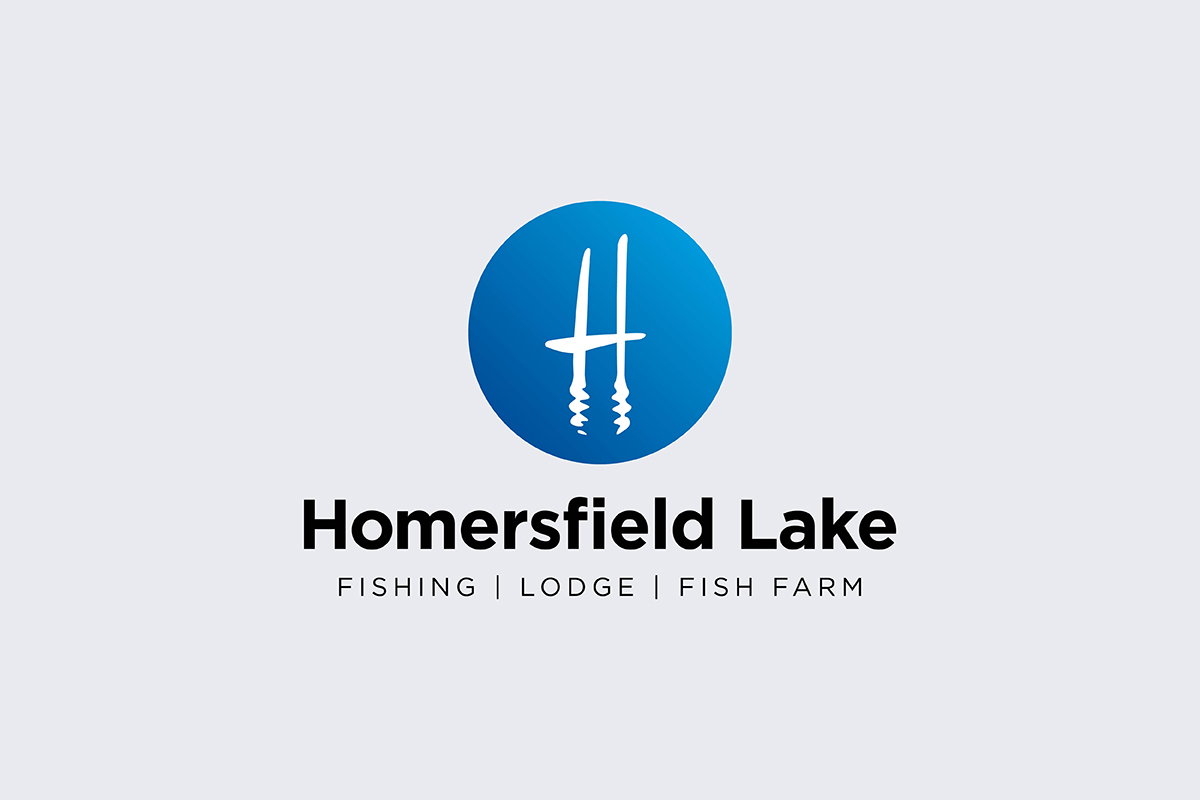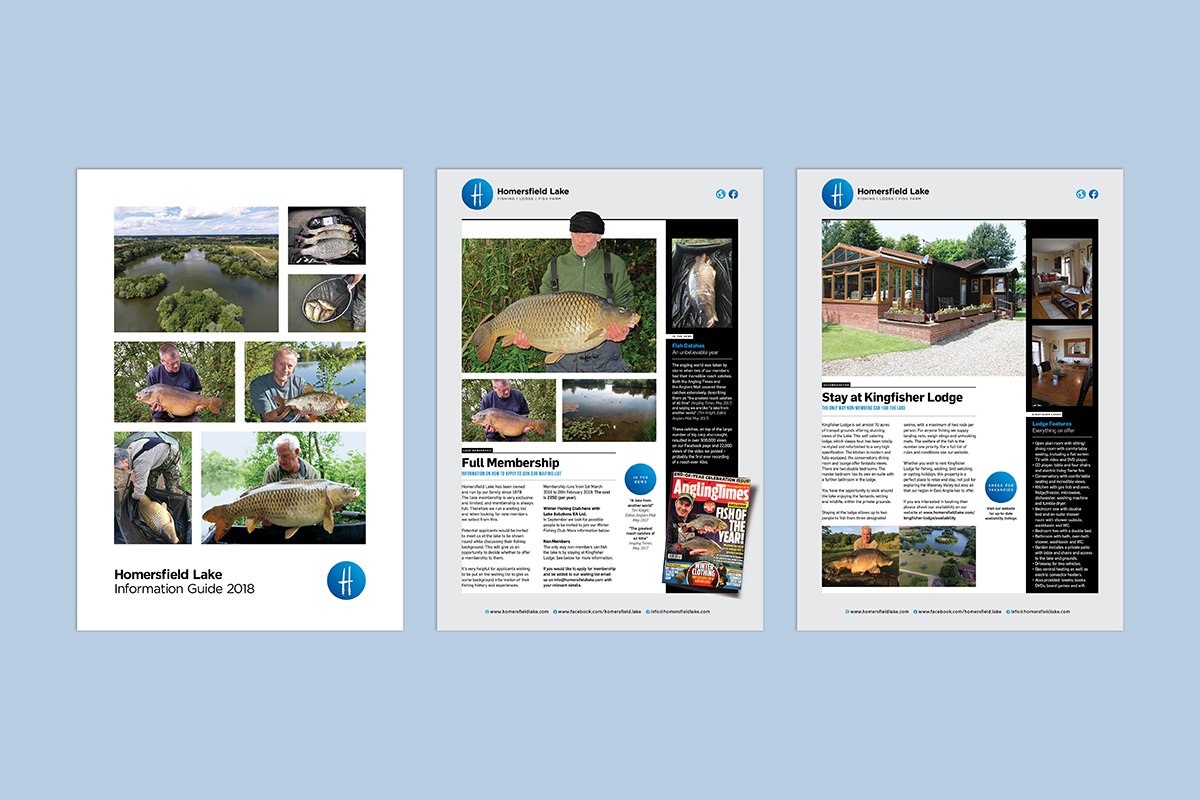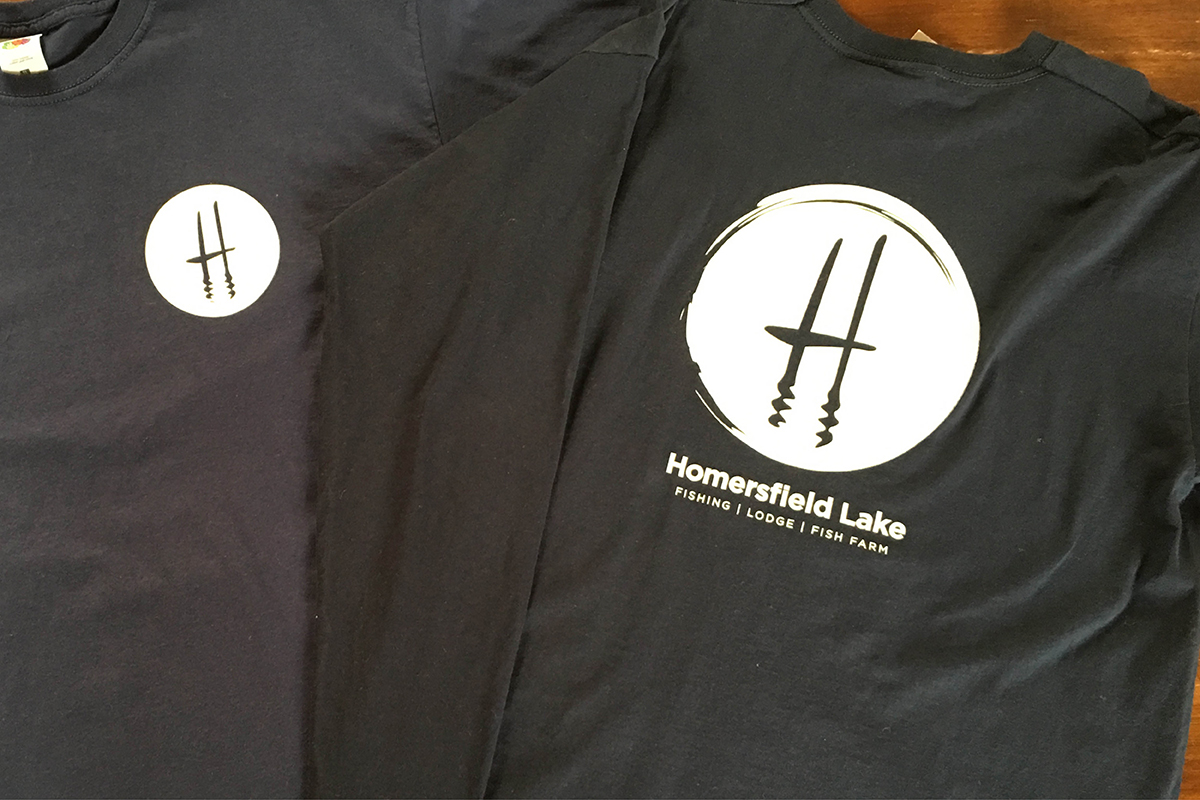 Homersfield Lake
2015 - present
Homersfield Lake is a private membership fishing water situated in the picturesque village of Homersfield in Norfolk. Run by the Symonds family since 1978, tickets remain highly sought after in the fishing community and the lake is considered to be one of the most prolific fisheries in the UK. The lake is also home to Kingfisher Lodge – a unique holiday resort set within the beautiful surroundings.
Martin and Lara needed a range of brochures and welcome packs for their guests at Kingfisher Lodge, as well as a series of newsletters for their lake's valuable members. The key to their designs was to reflect the value and quality of their venue to their guests and members. Beautifully designed brochures and packs are a great way to show off the surroundings and reinforce the location's exclusivity. The Lodge brochures are designed in a clean, elegant black and white style, supported by stunning photography of the scenery and fishing at the lake.
As part of their marketing material I've also updated their brand identity with a new logo and style, moving away from the more traditional fishing venue style and towards a style more suited to a high-end resort.