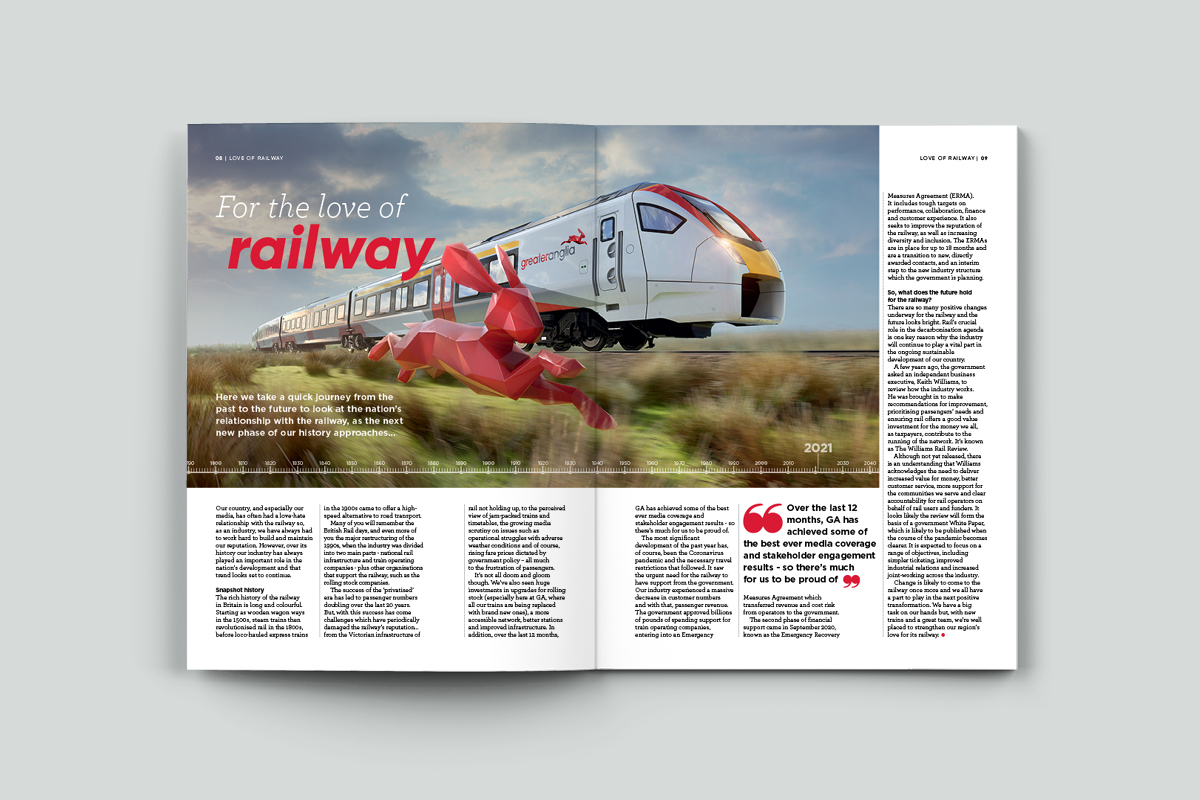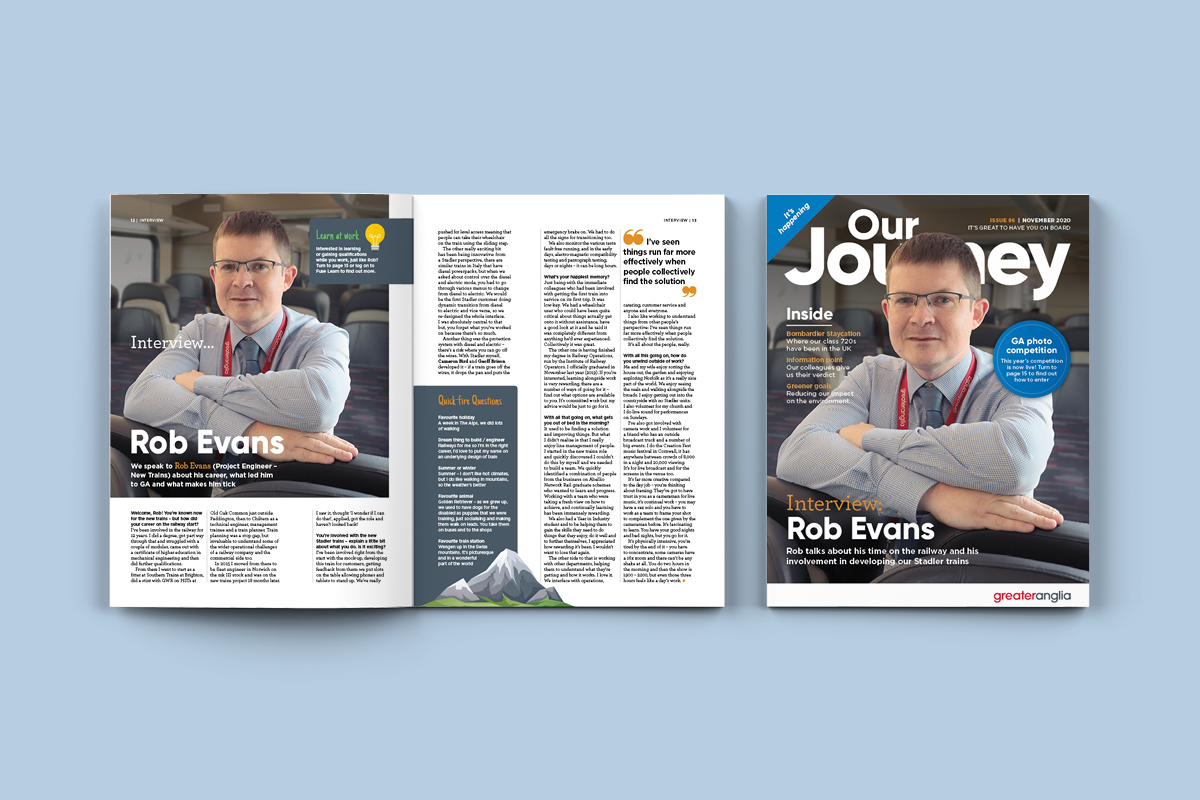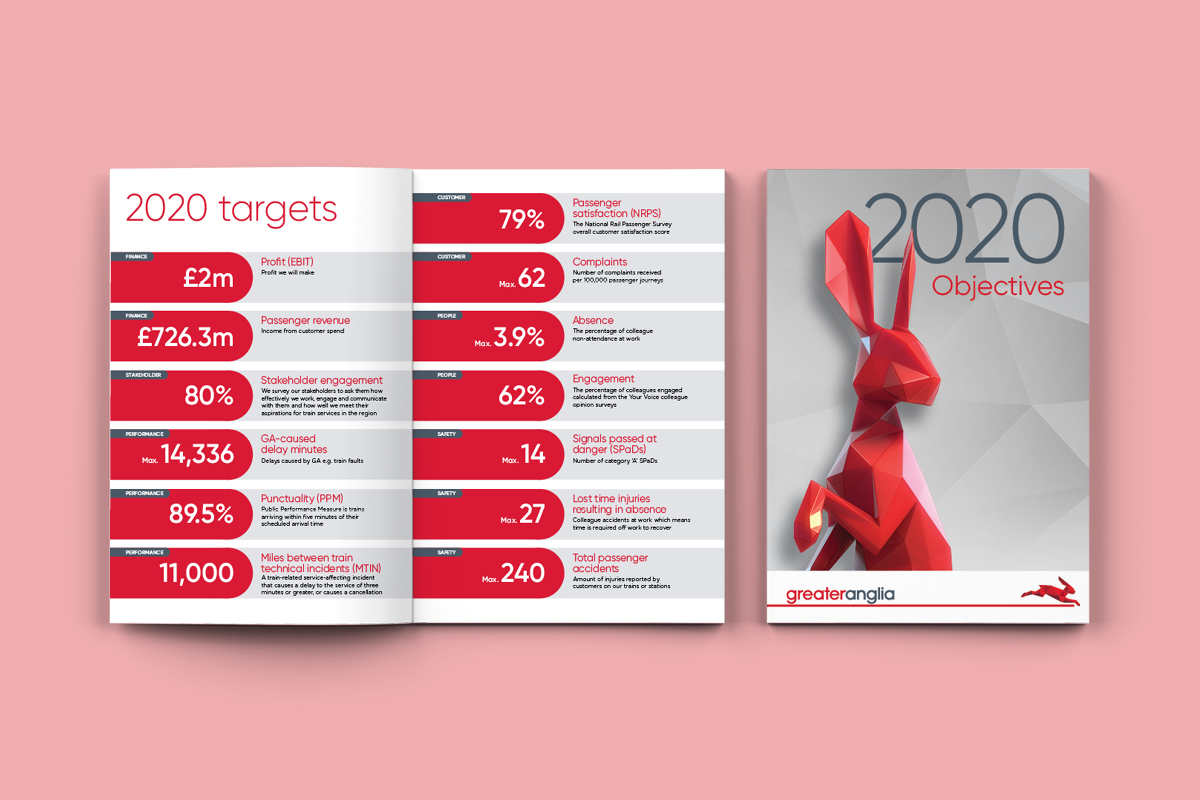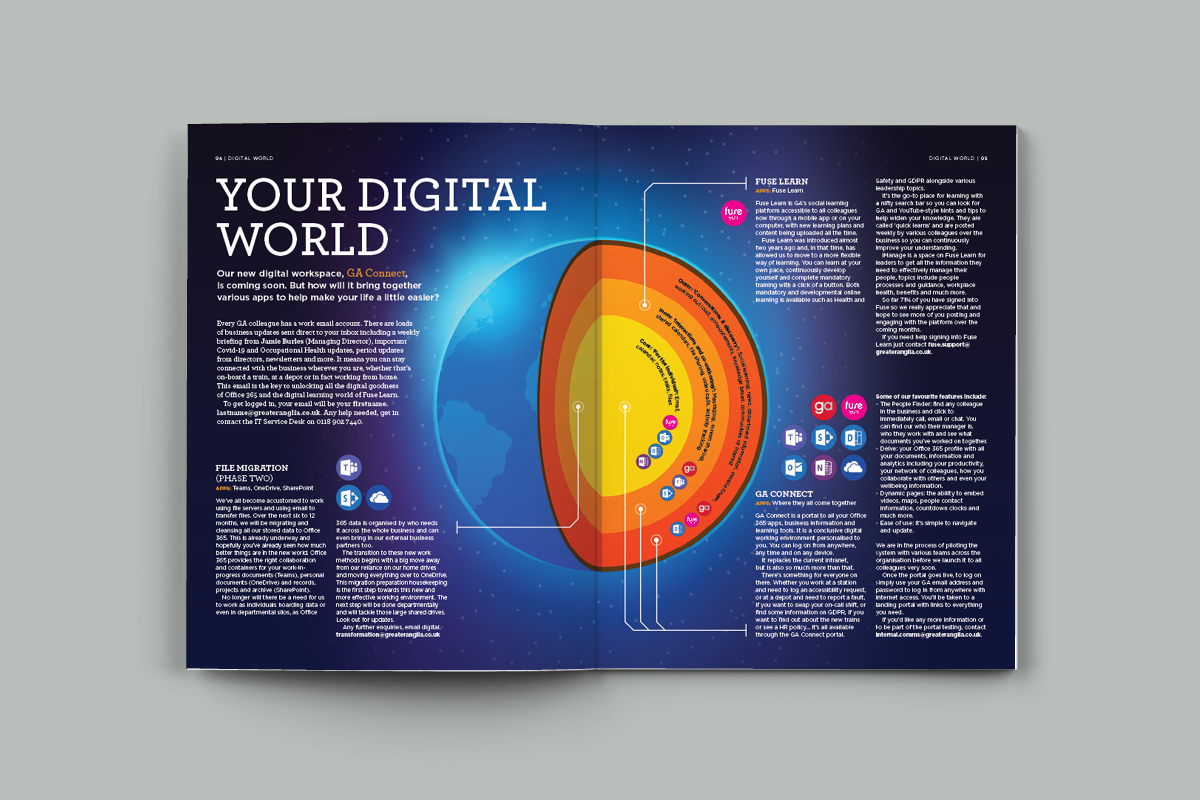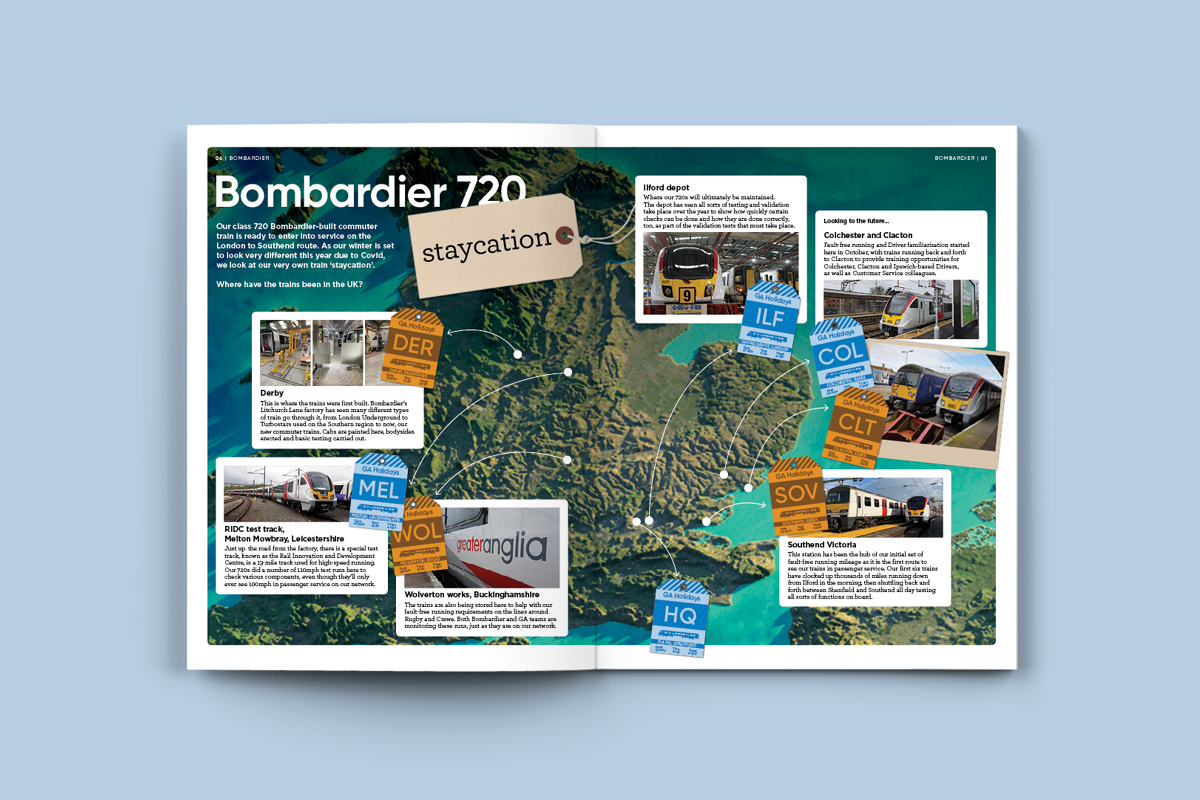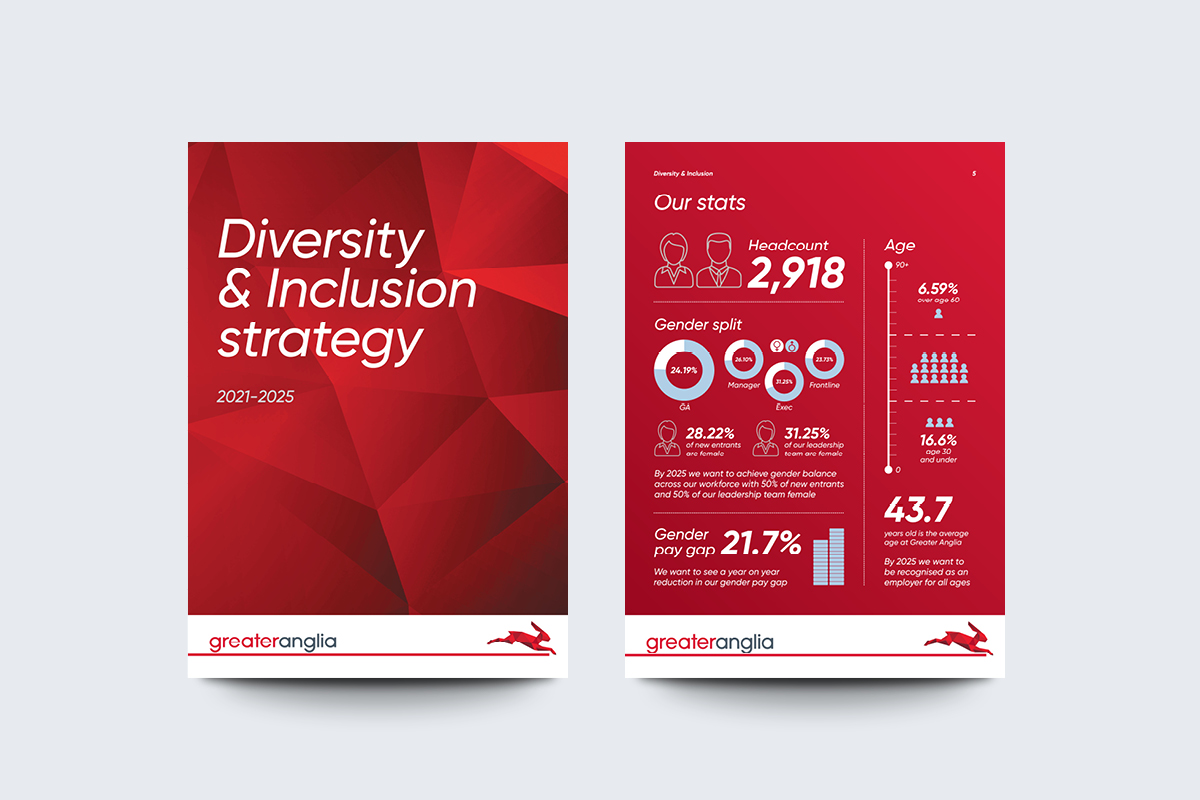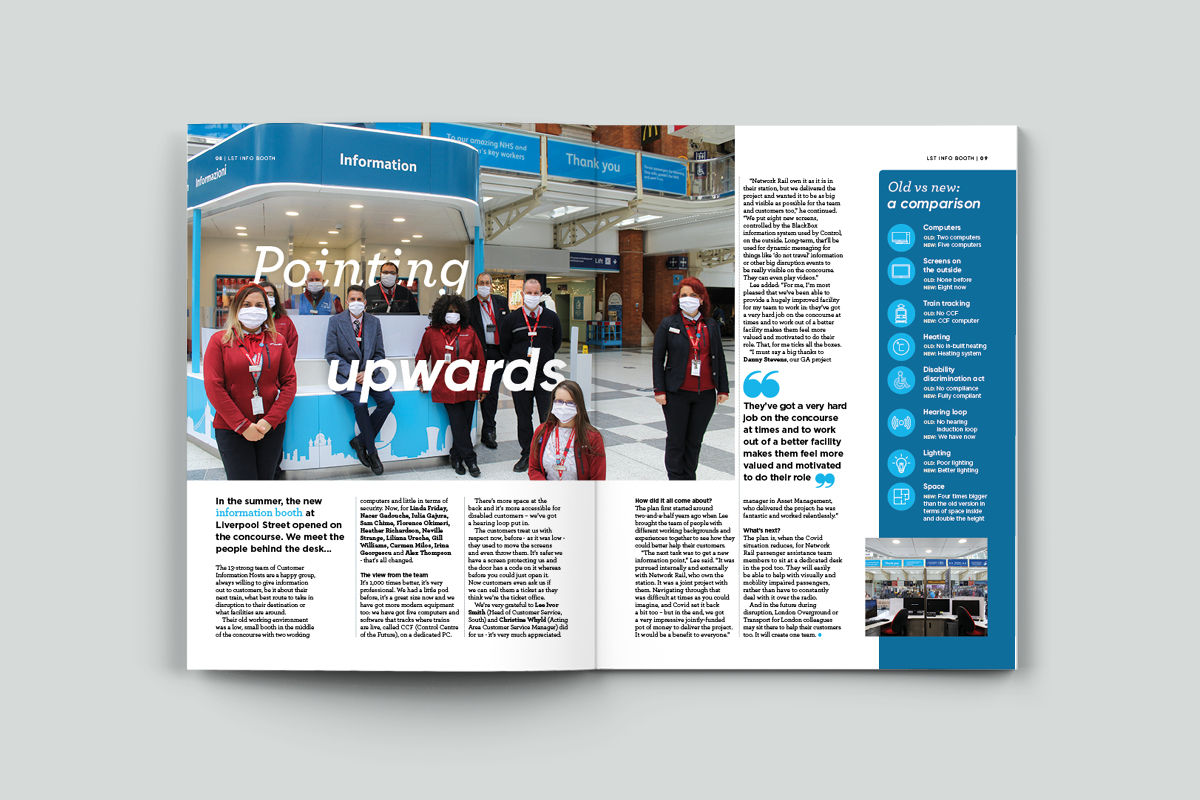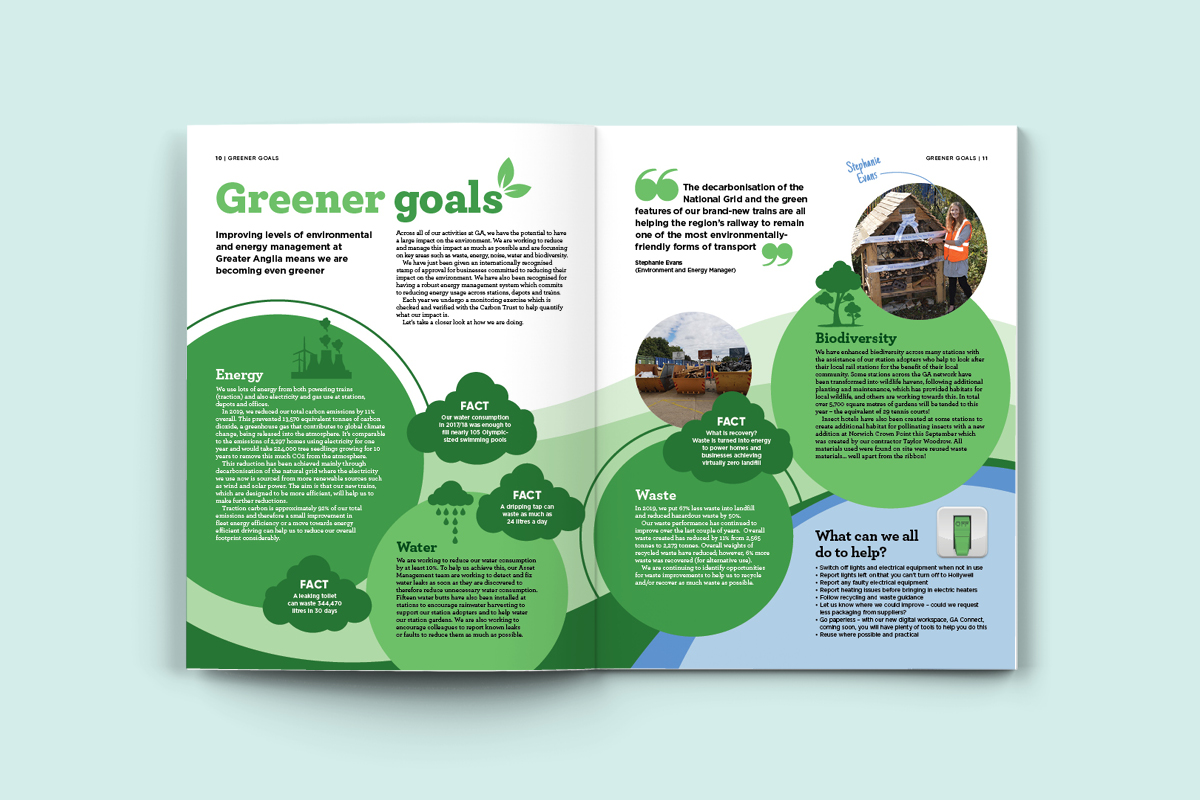 Greater Anglia
2018 - present
In 2018 I joined Greater Anglia, as part of the internal communications team. Greater Anglia employs around 3,000 people in a huge variety of roles and it's the job of internal comms to make sure the right information is reaching the right people. As their designer it's my job to maintain a high standard of presentation to these communications within the existing Greater Anglia brand.
I design a staff magazine – Our Journey – which is printed and sent to all colleagues each month, keeping people updated on industry news and highlighting achievements of individuals and teams. As a communication tool the magazine is highly effective, with a very high readership amongst colleagues. With such a variety of readers it's important to create a magazine that's engaging and accessible to everyone.
Other work includes promotion, displays and handouts for internal events, as well as supporting the HR team on a range of projects. These include policy documents and guidelines, educational and training guides and intranet graphics. I also create a few bits and pieces for social media and the GA website.