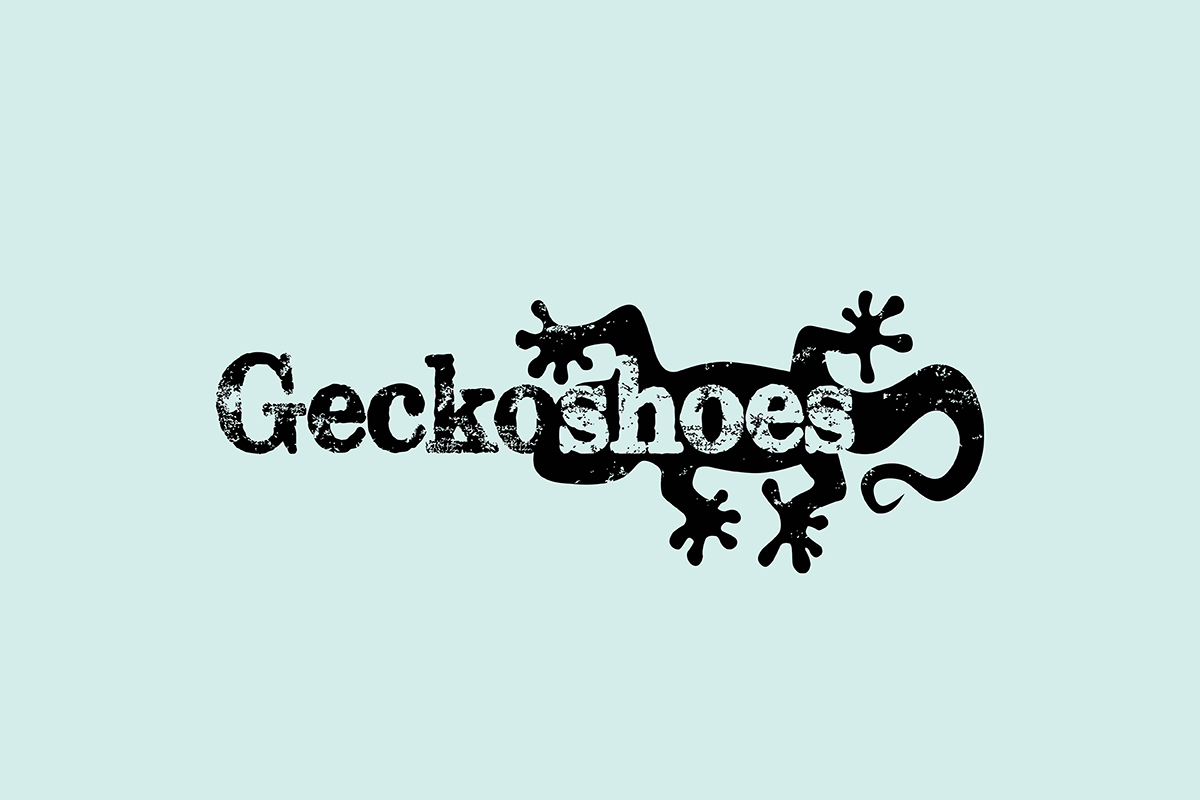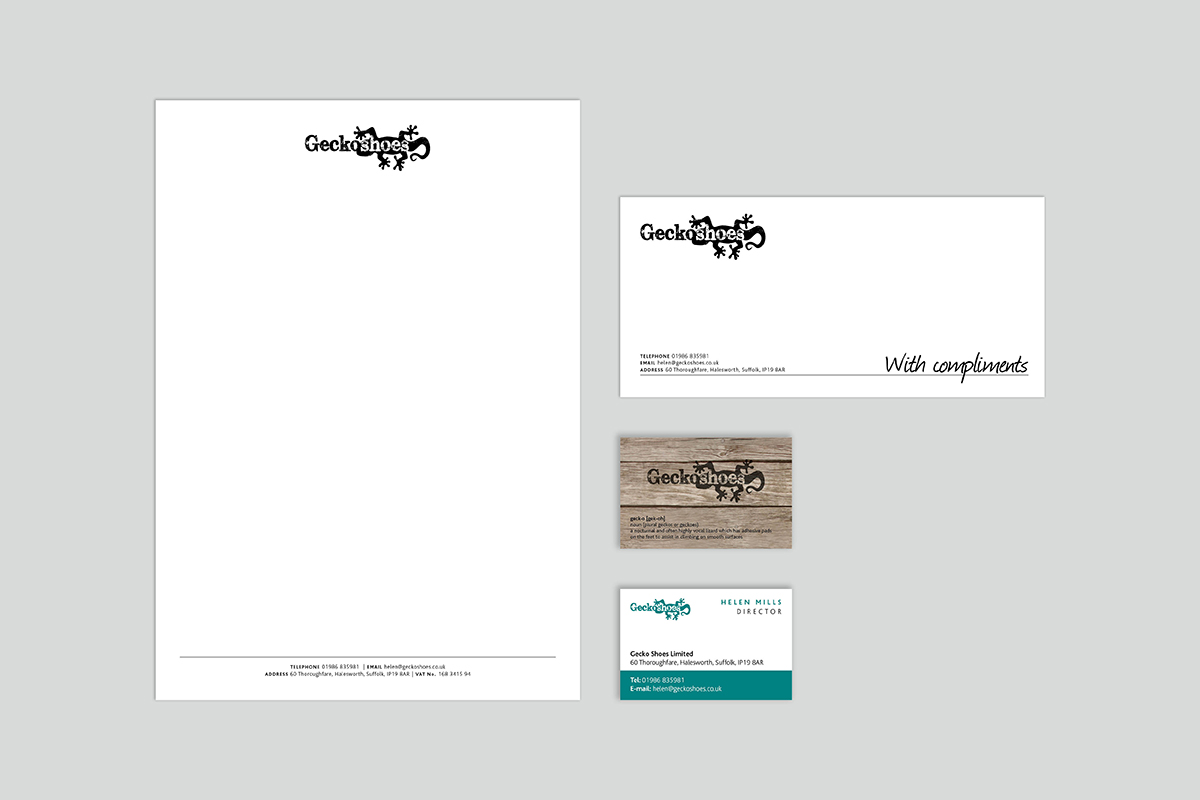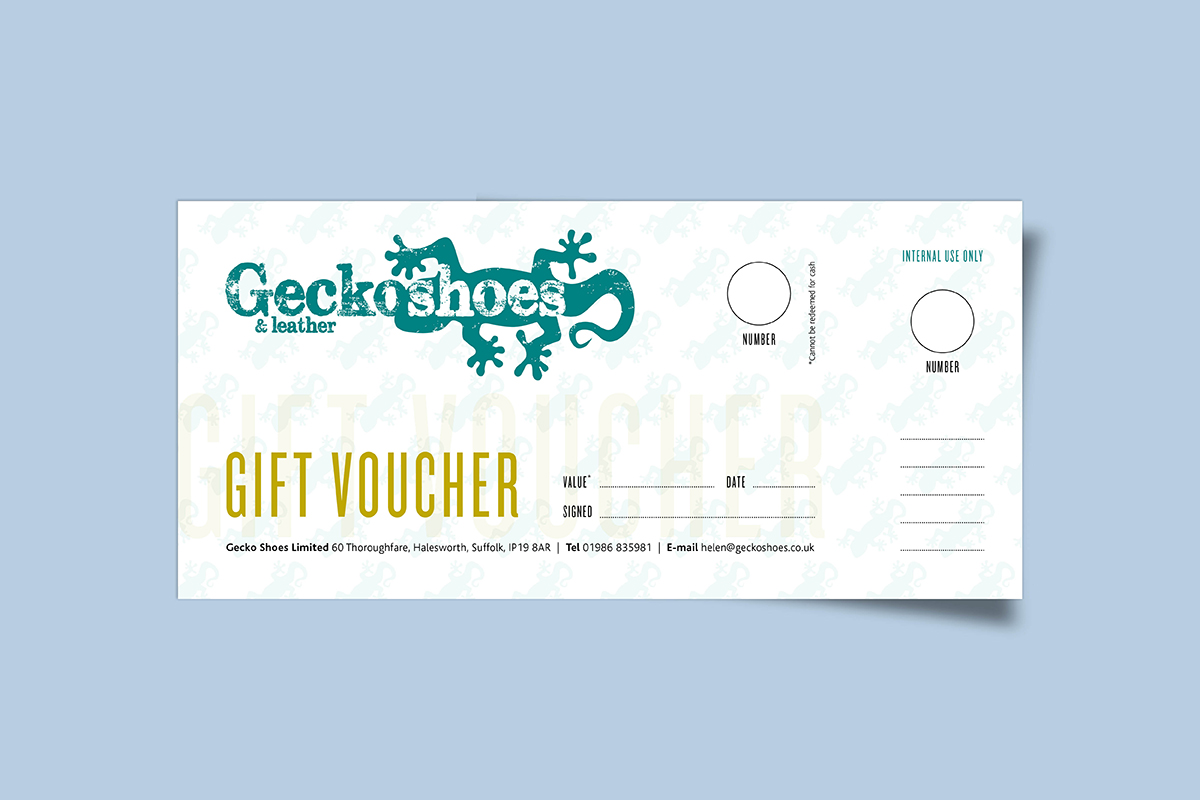 Gecko Shoes
2013
Selling quality shoes and leather goods,  Gecko Shoes sells high-end boutique products in the Suffolk market town of Halesworth. Owner Helen values excellent customer service and she wanted a brand that felt personal and welcoming.
Helen was looking for a unique and quirky brand with a rustic feel to tie in with her in-store image. The gecko logo is a memorable icon with a broad enough scope to carry over to new product ranges as they are introduced. The brand features natural tones and woodwork as well as weathered effects to enhance the refined, yet rustic feel.
As part of their brand identity I've also designed a range of bags, labels, gift vouchers and stationery as well as exterior and interior shop signage.